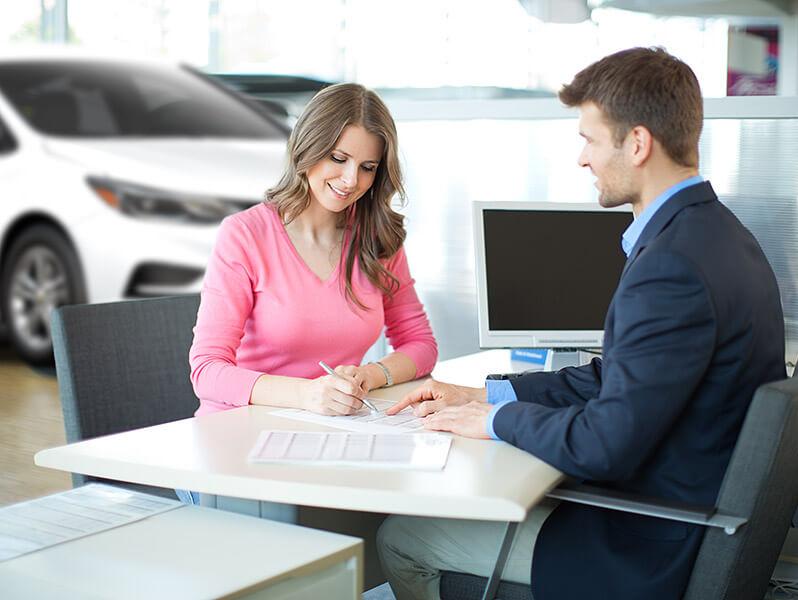 COMPETITIVE RATES. TERMS THAT FIT YOUR BUDGET. EASY. HASSLE FREE.
Buying a vehicle can be a big undertaking, and we know that! At Riverside Chevrolet GMC, our goal is to make buying a new car as fun and smooth as we possibly can. If you plan on financing your new ride, let us take out some of the stress involved so that you can focus on what's important: getting into your new vehicle on your terms and with a payment that fits your budget! From the initial credit application to signing on the dotted line, we take care of it all! Our financing process is simple, and we use a variety of lenders to help you achieve a payment that comfortably fits your budget and terms.
Why should you use our services to finance your next vehicle instead of bringing your own financing? Our financing process involves carefully evaluating your credit situation to determine what lender may suit your needs best. Do you plan on paying more than your minimum payment? Do you have a due date preference? Is there a specific payment range you would like? All of these questions are answered in the credit and needs evaluation process and in most cases, our lenders are able to provide cheaper rates compared to using your local bank. Of course, no one knows your situation better than you so our job is to assist you as best we can along the way!
We take the following steps to determine what financing options may suit you and your budget:
1. Our expert sales representatives establish what vehicles fit your budget and that you are interested in purchasing.
2. Once you have selected your desired vehicle and the pricing terms are agreed to, the sales representative then takes a credit application that includes information about you and your employment history.
3. The sales representative then takes this application to our finance manager, who then runs your credit and pulls a bureau history to determine which financing options will suit your needs best.
4. Our finance manager will then join you in the salesperson's office to present to you financing options and recap your credit information to make sure nothing was missed.
5. Terms are agreed to, papers are printed and signed, and you are on your way to enjoying your new vehicle!
The form is submitted using an HTTPS form action. All sensitive data is encrypted before transmission and is never sent as clear-text.
* Indicates a required field
Start Your Application
* Indicates a required field